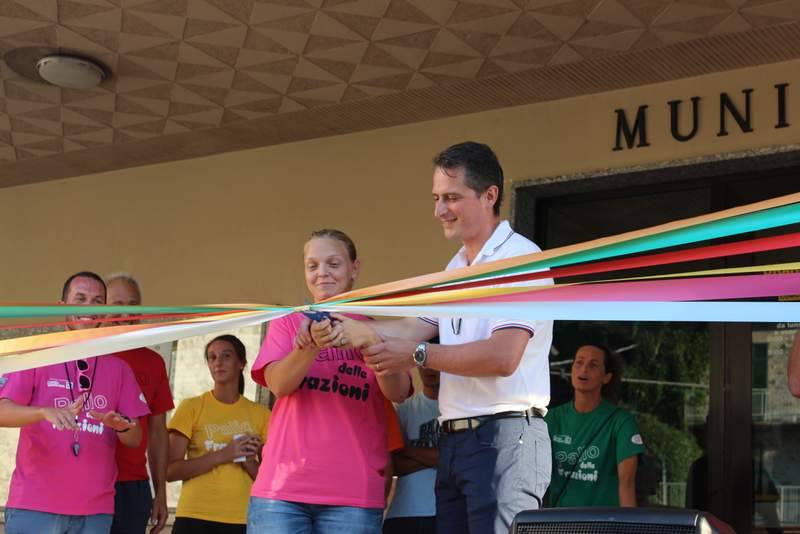 24/09/15 - Late summer meetings
September always brings a "strange happiness" to Berbenno, thanks to the last days of summer and the atmosphere that the "Palio delle Frazioni" brings into the community.

We decided to meet Arianna in her home in Polaggia: a little chat is what we needed after quite a long time..


Ary, the summer is coming to an end, would you like to tell us about your holidays?
During the summer I have been to the United States for almost two months, this was a chance to relax but also to keep training!
Together with my husband Anthony we rented out a villa on a bay near Destin and literally spent one month in the waters. After returning to Italy I went twice to Courmayeur to meet with the national team and then I was able to spend August at home.
Now I am about to leave for the United States and I will be back in the first days of December.


We have heard from the newspaper about your new "passion": boxing…
Yes indeed! In August, I was looking for a new way to train in order to stay fit so I decided to try boxing. I am sure that the time I spent in Poggiridenti with my team really helped me a lot.
I was able to train while having fun and learning many new things.


The new Short Track season is about to begin: will we see you again after the great season that ended with the silver medal at the World Cup in Moscow?
The competitions will begin in October, and just like every season there will be six stages between World League, European Cup and World Cup.
This year I will not take part to any of these competitions.
I need to find again the passion for this sport.
You never know.
I might change my mind..

To conclude, would you like to say something to your fans that follow you on the new website?
I would like to thank all my fans for the continuing support; you have been fundamental during all these years when I was facing thousands of challenges.
You gave me the strength that I needed in order to face many difficulties.
Now I have to recover in myself this strength that seems to be gone.
I will keep you posted thanks my social networks and here on the Fan Club website!