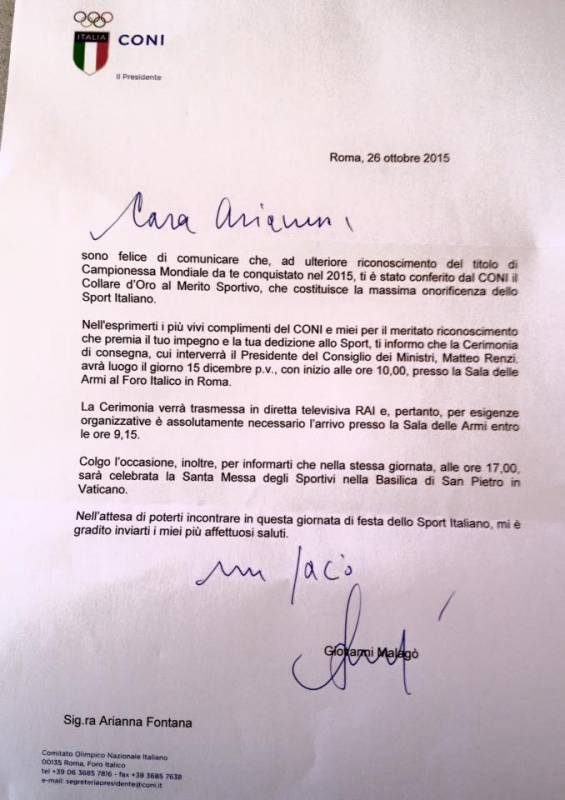 15/11/15 - A Golden neckless for Arianna
Whenever you receive a letter from the Italian National Olympic Committee, the curiosity of opening it hides behind a bit of emotion. These emotions and satisfaction reach a whole new level if the content of the letter reveals:

Dear Arianna,
I'm happy to report that, as a further recognition of the title of World Champion you won in 2015, you were awarded by CONI with the Golden neckless of Sport Merit, which is the highest honor in Italian Sport.
I am sending you the warmest congratulations of CONI for your well-deserved recognition that rewards your commitment and your dedication to the sport. I inform you that the Ceremony, which will be held by the President of the Council of Ministers, Matteo Renzi, will take place on December 15 next, beginning at 10.00 am, in the Sala delle Armi at the Foro Italico in Rome.

(...)

Giovanni Malago


Thanks to its phenomenal results that enabled her to honor the Italian sport worldwide, Arianna was awarded with the most prestigious national honors.

The directive board of the Fan Club and all its members is happy to share the "warmest congratulations" for this wonderful achievement!